On this page, you can see how we look all dressed up...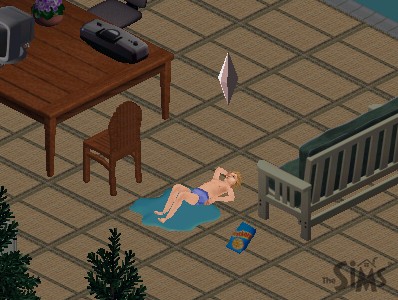 This little fellow isn't all dressed up, he's lying in a pool of his own piss surrounded by empty chip bags, and let me tell you, after three days in Single Mom from Hell's care, you'd be like this, too. It's a toss-up whether military school, a ladderless pool, or electrocution might finish off this winsome little tyke. Can you save him before it's too late? Help Single Mom get some dough, a demo tape, a career, and a roof, that's the game.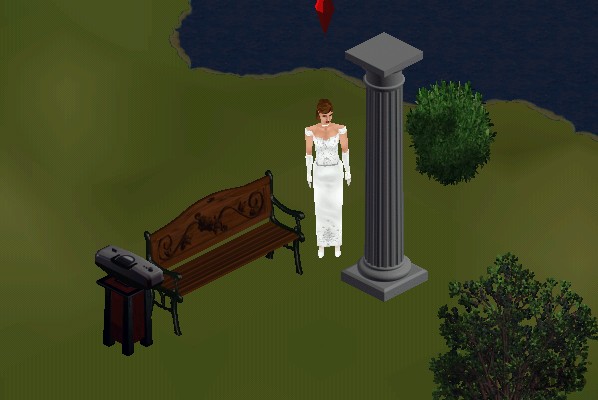 Maybe if I try this little jukebox dive down by the river they'll let me sing to the drunks for the late show and then I'll at least have something to put on my resume. I don't know if I can do this. It's so empty...I can't even see anybody in the first row...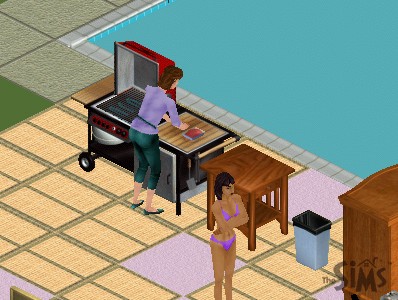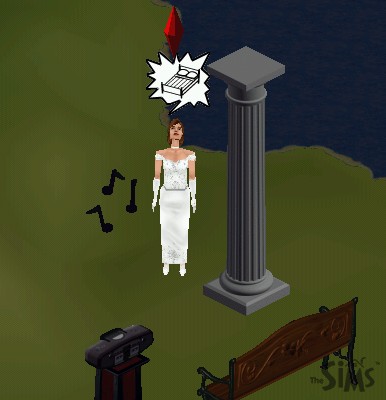 (Above) Alright...they don't recognize the Joan Jett and the Prine...Let me try my Joni Mitchell covers.

"The bed's too big, the frying pan's too W-I-I-I-I-D-D-E!

(Left) The next day Single Mom's head ached badly and her ears were ringing. By 4:18 p.m., she still hadn't gotten out of her swimsuit...She couldn't remember what happened last night when she passed out after that crazy swim with the visiting cleaning fluid salesman from the jukebox dive. Ughhh....My better self would be already dressed and grilling hamburgers, she thought. Onward....